Glider Kits
The new truck alternative.
---
Please Note: Due to EPA's GHG Phase 2 Regulations, we are limited in the amount of gliders we may assemble on a yearly basis.
At this point, our 2019 and 2020 build slots are completely filled. Cancellations are very rare, but contact us if you would like to be added to a waiting list.
---
What is a glider?
A glider kit is a new truck chassis, special ordered from the factory, without engine or transmission. This allows you to utilize pre-emission engines resulting in better fuel economy and lower maintenance costs.
We have more then 35 years in the truck industry & have built hundreds of gliders due to the demand for new trucks with more reliable pre-emission engines. Our goal with building glider kits is not to circumvent new regulations; but to provide a reliable, fuel saving, alternative to current trucks that are prone to poor fuel mileage, low power, and leaving you in limp mode when you need to meet a scheduled delivery. Federal regulations state that trucks are subject to emission laws of the year of engine manufacture so glider kits are legal in all 50 states, with DPF filters being required only in California.
We specialize in assembly of gliders; we do not stock glider kits, but will be happy to assist you in ordering one and then completing it for you. This way you get exactly what you want and we do not have to mark it up and provide margins for an inventory of trucks.
Glider Kit, Glider, Glider Kit Information, Assembler, Assembly, Caterpillar, Rolling Glider, Glider, Peterbilt, Peterbilt Kit, Kenworth, Western Star, Freightliner, New Trucks, Pre Emission Engine, Cat Engine, Pre-Emission, Trucks without emissions, C15, 6NZ, 389, W900, Peterbilt Glider Assembler, Glider Kit Cost, Assembly Cost, Glider Kit Price, no urea, no dpf,
Check out our savings calculator here!
Glider Benefits
---
Substantial Fuel Savings.

$1,385 / Month = $16,620 / Year. (Based on fuel $3/Gal. 10k miles/Month, increasing from 5 mpg to 6.5 mpg. Most C15 gliders average 6.5 - 7 mpg.)

Longevity / Reliability.

No DPF Filter Problems.

No Urea / Diesel Fuel Additive.

The Possibility of Re-Using Your Own Engine / Transmission.

Ease of Service / Maintenance.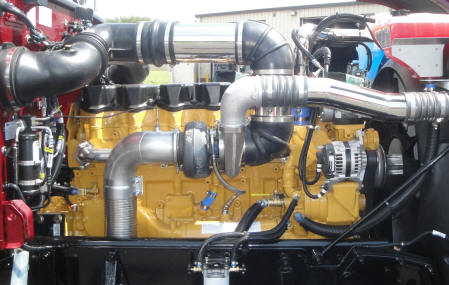 Exhaust recirculation, DPF particulate filters, and the prolific amount of sensors, are creating reliability issues along with decreased performance. The pictures speak for themselves!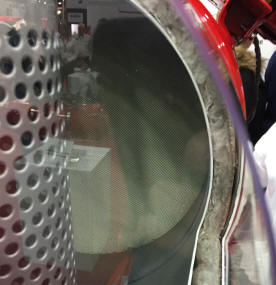 ---
Glider Power & Driveline Options
---
Building trucks since 1985 we have seen just about every engine and setup come through, and have been able to watch the performance along with those trucks. From 2000-2003 Cat built some of the best engines out there, C15 & C12 single turbo engines. We recommend "6NZ" C15 engines primarily but any Cat engine with a 70 pin ECM can be installed.
We have installed Cummins and Detroit motors but typically do not see the lifespan, fuel economy, or power from those. In addition Detroit requires aftermarket wiring and Paccar dealerships (Peterbilt & Kenworth) no longer provide service and support for Detroit so we visualize potential service & repair issues.
Most pre-emission engines available are high mileage core engines so we recommend going with a complete rebuild prior to installing in a chassis. We work with several OE Caterpillar dealers that will do premium Cat overhauls and offer 4 year / unlimited mile warranties.
We offer new and remanufactured transmissions, or you are welcome to supply your own.
Eaton / Roadranger has a very helpful website for determining what gear ratio you will need. Engine RPM is crucial for fuel economy, our Cat C15 engines seem to get the best fuel mileage rolling along at 1325 RPM. Click here for the Eaton Road Speed Calculator. Or try the Spicer calculator here.
Pricing:
To simplify pricing we have set a standard labor rate and made sample assembly invoices available to help you understand what is involved in the glider kit assembly.
Our standard labor for assembling rolling gliders are as follows;
Peterbilt 388 & 389: $8,350

Kenworth T800 & W900: $8,350 (with exhaust & crossmembers from the factory)

Western Star: $8,350
Labor to install visors, lights, or additional chrome is on an hourly basis.
Take a look at our
sample glider assembly invoices here: this is to assemble a standard kit with a customer supplied engine & transmission.
A few notes;
Parts to assemble a Western Star kit run several thousand dollars cheaper than Peterbilt / Kenworth because the donnage box provided (assembly parts from the manufacturer) is more complete.

We are happy to use components you supply. However, all parts we supply will be new. There are glider assemblers who use old axles, aftermarket engine rebuild kits, and aftermarket wiring. Those may save you $10,000-$20,000 up front but we believe in doing things once, and doing it right.

Feel free to give us a call or send an email for complete cost and timeframe. Keep in mind you will likely spend as much as a new truck, but with better performance!

The gliders we build are all custom ordered, built to your specifications. As a general rule, we do not keep kits in stock for sale due to our workload and logistics.
---
The Glider Process at Hoover's

:

<![if !supportLists]>- <![endif]>Deposit is taken for a build slot & date @ Hoover's.<![if !supportLists]><![endif]>

<![if !supportLists]> - <![endif]>Truck glider chassis is ordered from dealership by customer.<![if !supportLists]><![endif]>

<![if !supportLists]> - <![endif]>Engine core is purchased and sent to rebuilder, unless customer is providing their own.<![if !supportLists]> <![endif]>

<![if !supportLists]>

- Hoover's will coordinate engine rebuild schedules and transportation to/from rebuilder.

<![endif]>

<![if !supportLists]> - <![endif]>Truck chassis is shipped directly from the factory to our facility for assembly.

<![if !supportLists]> - <![endif]>Customer picks completed glider kit up at our facility.

Note: Engine rebuild is paid direct to the rebuilder, glider chassis is paid direct to the dealer. This keeps paperwork straight for F.E.T. reasons and eliminates additional markup / floor plan interest.
---
Currently Peterbilt, Kenworth, Freightliner, & Western Star offer glider kits. We primarily build Peterbilts, but have done them all. Check out our brochure here!
Also check out your potential glider savings compared to a new emission truck here with our Glider Savings Calculator!
Cat Powered Glider Kits is our specialty giving you the advantage of better fuel economy with Peterbilt & Kenworth
Previously Built Glider Kits
---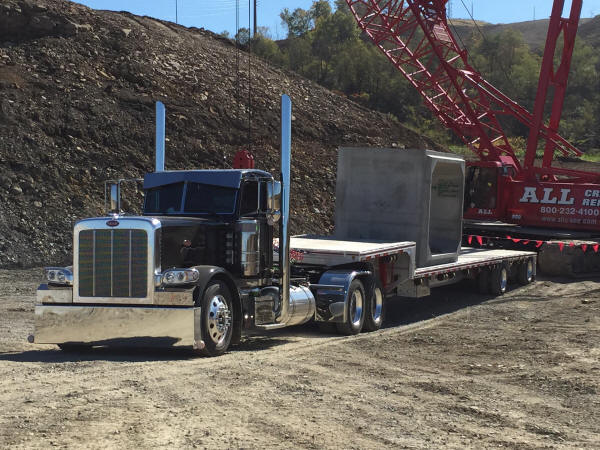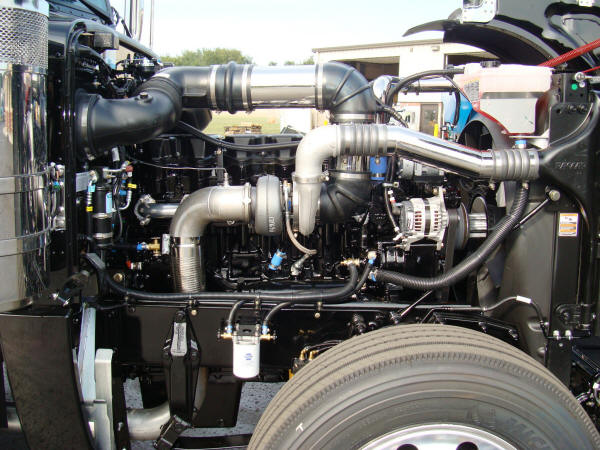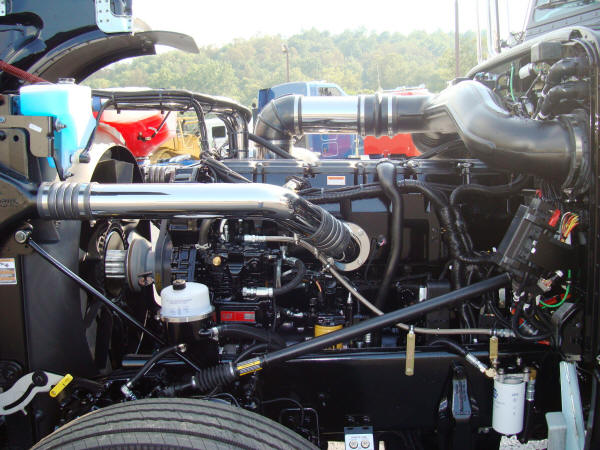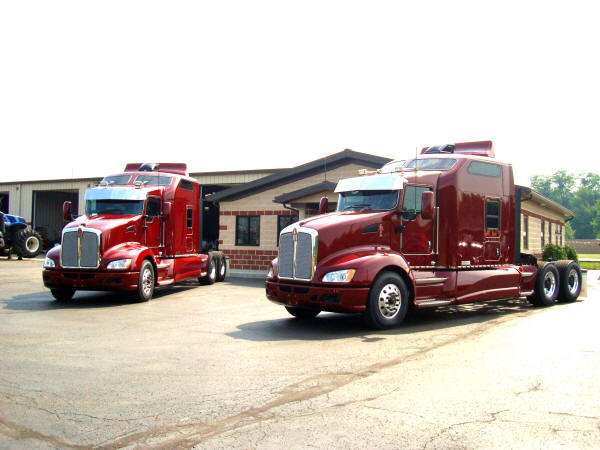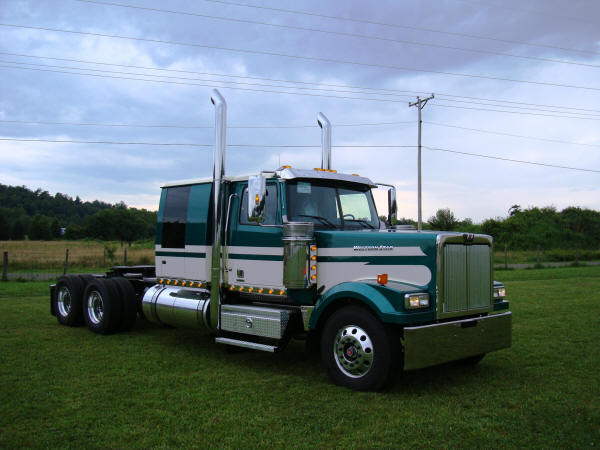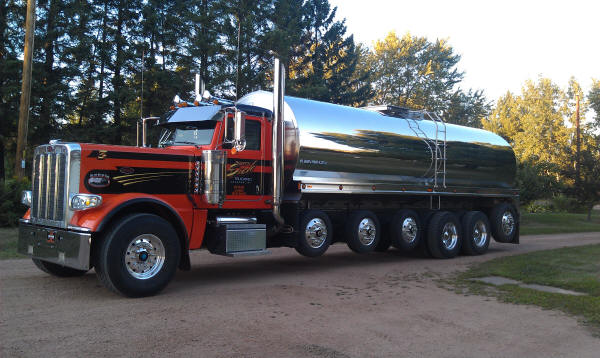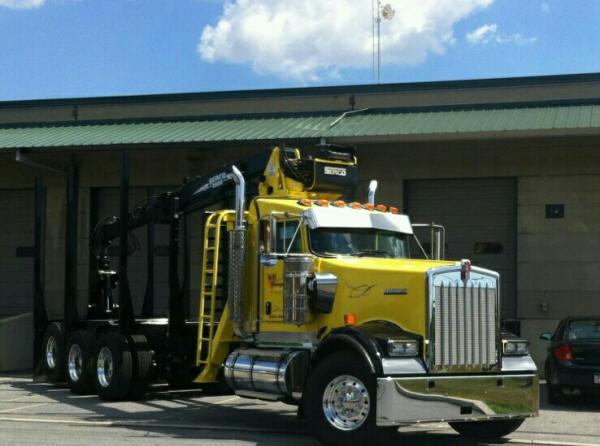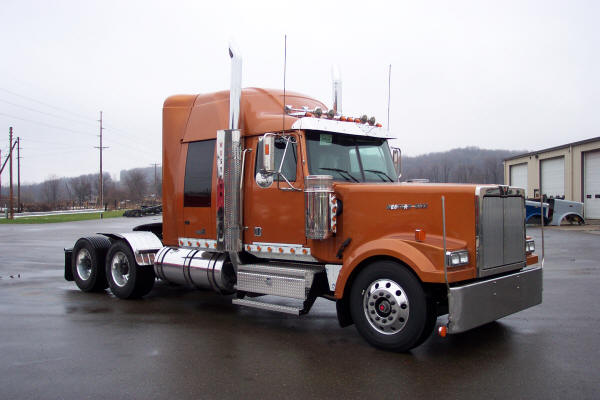 ---
Our first glider - 1986 - Kenworth T600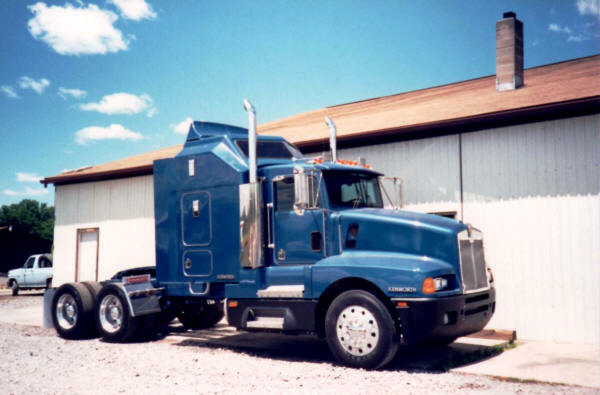 ---
Follow us on Facebook to see the latest!
---
Call Jerry or Justin - (330) 878-6630 Monday through Friday 8:00 - 5:00 EST. Open Saturday by appointment.
---